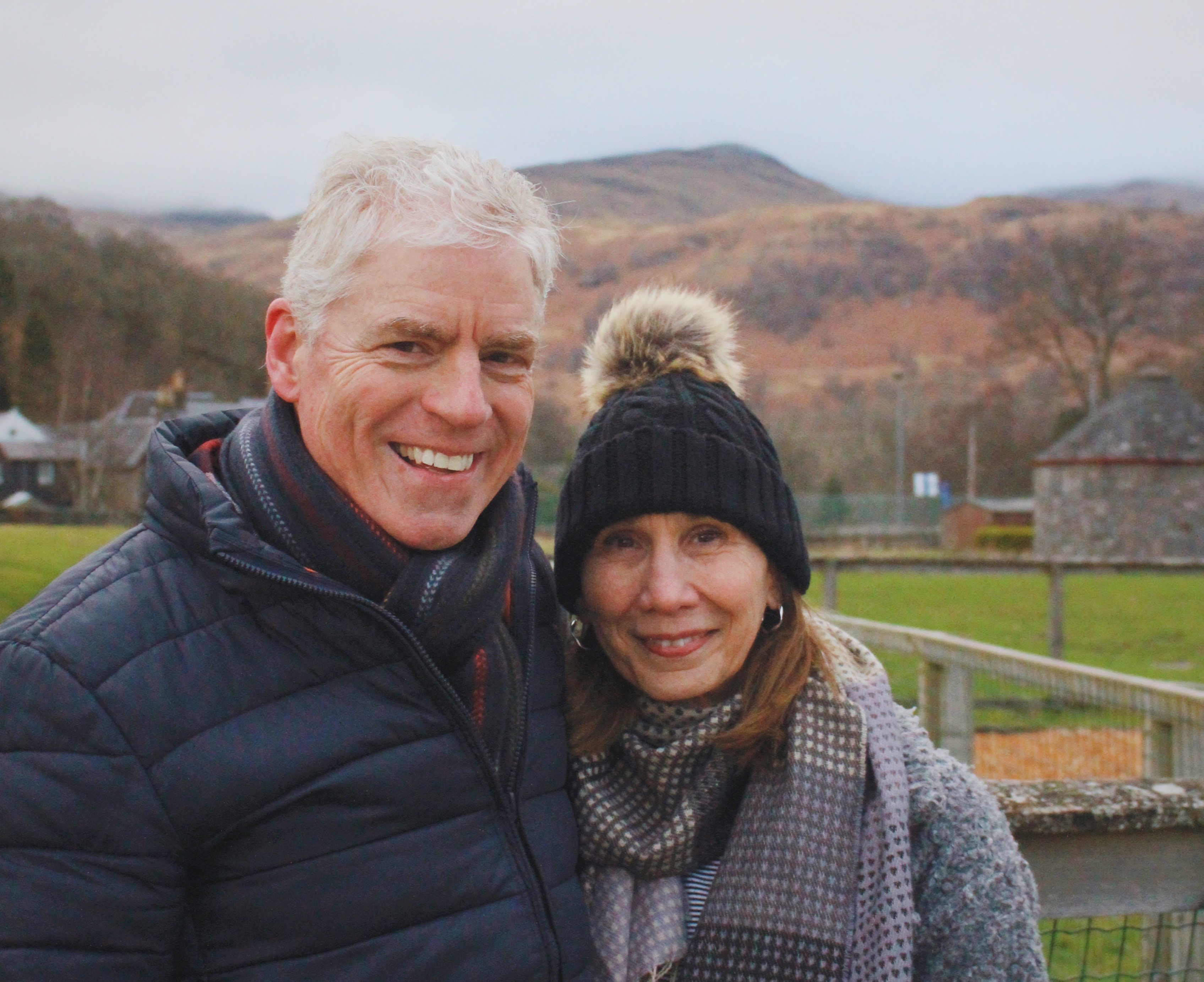 Meet our fearless leaders!
Tom and Leigh Ann moved from Omaha, Nebraska, USA, in 2008 in response to God asking them to minister in Edinburgh. The Fraleys lead and empower the Core Team and the rest of the church community and share preaching and teaching responsibilities.
Tom is a gold-hearted encourager who likes spending time with Jesus, lifting weights, and climbing mountains. He has traveled in Europe, North and South America, the Middle East, and Southeast Asia to see the church stirred and strengthened. He's passionate, caring, and energetic, always ready to motivate others, get a new team or project launched, talk about the importance of prayer, go to the furthest and hardest places in the world to share the Gospel, dive into the next outreach opportunity, meet and chat with new people, and spend hours out of his day simply being with Jesus.
Leigh Ann is a safe place, gentle and steeped in wisdom; she enjoys reading, every kind of music from bluegrass to opera, being outdoors, and having people over for dinner. She is the ultimate host, kindest mentor, and her deep love and respect for the Word is contagious. Though she tends to gravitate to behind-the-scenes work, we are so grateful for her steady, weighty, and compassionate leadership, and the periodic treat it is to hear her share with us on a Sunday.
The Fraleys have a daughter, Katherine, son-in-law, Ben, and two granddaughters, Audrey and Willa, in Omaha.
---
Tom and Leigh Ann met in high school and married during university at Gulf Coast Bible College in Houston, Texas. Tom earned a Master of Divinity degree from Asbury Theological Seminary, and Leigh Ann holds a master's degree in piano performance from Morehead State University in Kentucky. She has taught piano at Kentucky Christian University and Iowa Western Community College in the US, and is currently a freelance choral accompanist in Edinburgh and teaches piano at George Watson's College.
The Fraleys served an interdenominational youth ministry in Sandy Hook, Kentucky for 16 years, helping start a Christian school and a church in that community. In 1999, they felt God leading them to pursue ministry in Edinburgh, but would not find their way here for eight more years. During that time, Tom served as an associate pastor at Trinity Church (now Lifegate Church) in Omaha, Nebraska. The Fraleys left for Edinburgh in 2008 to begin laying the groundwork for Crossroads.